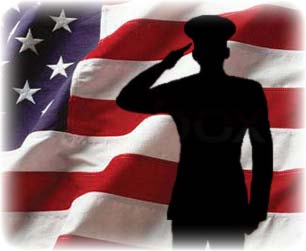 Our Principles Statement
At American Dedicated Logistics we feel it is important to be guided by the same principles that guided the formation of this great nation. These principles can be found in the Holy Bible.
Honor Our Creator

We believe it is our duty to be honorable in all of our business dealings as, in the end, we are accountable.

Exodus 20:3 - "Thou shalt have no other gods before me."

Money is not the Most Important Thing

While it is not dishonorable to seek profit, that goal must never come before honesty, valor, and honor.

Matthew 16:26 - "For what is a man profited, if he shall gain the whole world, and lose his own soul? or what shall a man give in exchange for his soul?"

Honesty

In our pricing to both the customers and the contractors, there must be no deceptive practices.

Exodus 20:16 - "Thou shalt not bear false witness."

Respect

We strongly believe that we have an obligation to be respectful to all: our customers, our vendors, and our employees. We cannot respect one by disrespecting another.

Ephesians 6:5-9 - "Servants, be obedient to them that are your masters according to the flesh, with fear and trembling, in singleness of your heart, as unto Christ; Not with eyeservice, as menpleasers; but as the servants of Christ, doing the will of God from the heart; With good will doing service, as to the Lord, and not to men: Knowing that whatsoever good thing any man doeth, the same shall he receive of the Lord, whether he be bond or free. And, ye masters, do the same things unto them, forbearing threatening: knowing that your Master also is in heaven; neither is there respect of persons with him."

Hard Work

We believe that all profit is best when earned through hard work, honesty, and entrepreneurship.

Proverbs 13:11 - "Wealth gotten by vanity shall be diminished: but he that gathereth by labour shall increase."